TRAD23 is the new call for tenders for translation services in 50 different combinations for the European Commission, including English to Maltese. This information session is primarily targeted towards translation service providers (companies and consortia of individual translators).
Programme: 
Time TRAD23 Information Session 
09:30 Registration 
10:00 Andrea TOZZI (DGT S2) TRAD23 
12:00 Helga ZAHRA (DGT MT) External Translation and the Maltese Language Department 
12:30 Questions and discussion 
13:00 END 
TRAD23 website: https://commission.europa.eu/calls-tenders/trad23_en#details
TRAD23 prior information notice: https://ted.europa.eu/udl?uri=TED:NOTICE:62364-2023:TEXT:EN:HTML&src=0
Participants will be required to show their ID card at reception.
European Commission

Friday 10 March 2023, 09:30 - 13:00 (CET)

Valletta, Malta
Practical information
When

Friday 10 March 2023, 09:30 - 13:00 (CET)

Where

Dar l-Ewropa

254, St Paul Street, Valletta, Malta

Languages

English

Website
Description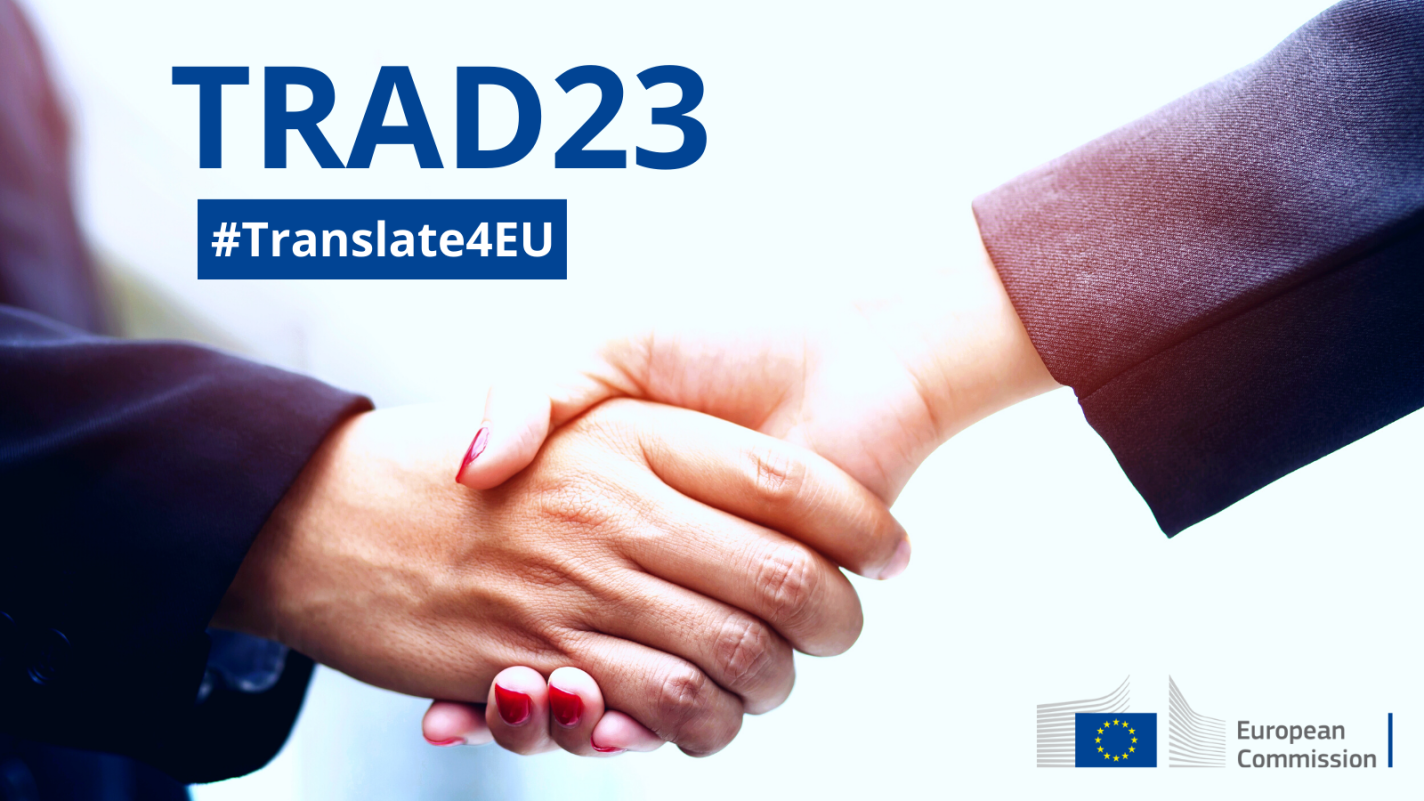 Translation of EU documents from and into EU official languages with a total of 50 language combinations (lots). DGT looks for highly qualified translation service providers with sufficient capacity. Individuals (submitting joint tenders, for example), organisations and other groups of economic operators can apply. The procedure includes online testing (one linguistic test and one project management test). For each lot a maximum of three contractors will be ranked according to the award criteria (quality mark and price). This ranking is the sequence in which the contractors will be offered assignments during the execution of the contract. The highest ranked contractor should accept all assignments. If the highest ranked contractor fails to accept an assignment, the cascade system will offer it to the next ranked contractor.
Duration: from 1 March 2024 to 28 February 2026, renewable twice for one year each time.